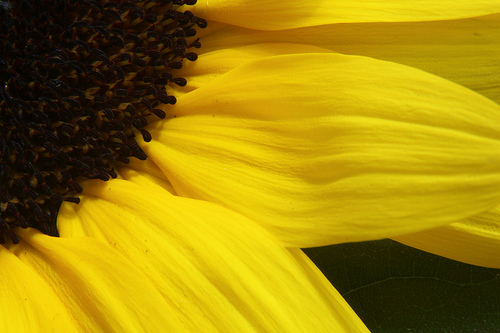 It's a new month. That means it's time to reflect on my progress during the previous one. As hard as these are to write and share, I've realized the accountability is tremendous. Committing myself to track and document progress (or slip-ups) has become a very powerful tool in moving myself forward consistently. If you're debating doing something similar, I'd certainly recommend it. Each one is a battle, but I feel stronger with every cycle.
Today, I'll be sharing a recap of July, the month that seemed to last forever. I honestly didn't think this much could fit into one month.

If you want to read through the reports for previous months, you can do that here.
Project Overview
Here are my "buckets" of projects:
Accounting/Corporate Leadership – this represents my role as the Director of Finance at Port Royal Ocean Resort.
Non-profit Leadership – this primarily includes my responsibilities as President of Texas Business Women.
Purpose Project – that's this Habit Chef project and all of its related tentacles.
Relationships – having a great relationship with God, my husband, my daughter, and my extended family and friends is very important to me, but doesn't always come naturally, so I track progress in this area just like I would for any other project.
Personal Habit Development – my own journey to living and giving my best.
At the beginning of each month, I set goals and action plans for making consistent progress in each of these areas. Weekly, I think about the bigger picture and review those plans, scheduling the projects on my calendar and in Remember the Milk. Daily, I do my best to and complete my project tasks and personal daily goals (using the Lift app).
Here's my recap of July.
Personal Habit Development
As I mentioned in June, summertime is a big advantage for me. Whether it's the sunshine, the heat, or the longer days, I just function better. The biggest positive change I made was reading more. I replaced my library card and kept a stock of great fiction nearby. (Blame it on Chris Brogan.) In July alone, I read all three of Larsson's The Girl with the Dragon Tattoo books, Cory Doctorow's Makers, Little Brother, and Homeland, and started Jennifer Government. I've found it's the best way to unwind at night, and my sleep is better than ever.
I also read Donald Miller's A Million Miles in a Thousand Years, Kamal Ravikant's Love Yourself Like Your Life Depends on It and Live Your Truth, and Ricardo Semler's Maverick. And I finally watched The Matrix.
After all of the travel in June and early July, my eating was off track. I would eat clean for a few days and then crave all sorts of unhealthy foods (and mostly give in). It took until about the 24th for that to settle down. For the next month, my goal is to eat paleo for 6 days and have whatever I'd like on Saturdays.
We also committed to ride our bikes every single day, even if it is just a half a mile around the park. So far, we've got an 11 day streak going. (See why below.)
Relationships
This month started with a dream come true when my daughter joined Rex and I at the World Domination Summit. I can't think of anything more rewarding than experiencing it together. We talked, we laughed, we learned, and we visited the food carts on Alder St. frequently. It was four of the absolute best days of my life.
At the beginning of the month, Mariah also joined me on the podcast to talk about her financial habits. It was great fun to share this conversation, and I'm so proud of how independent she's become.
Somewhere in the middle of the month, Rex and I decided to commit to another crazy adventure together. Next summer, we're going to ride our bicycles back from Portland, Oregon. We started with no plan at all, and we've already discovered a few different options for making it happen. Check out WDSRide if you want to follow our adventure. However it turns out, we know it'll make for a great story.
Accounting/Corporate Leadership
In this area, July called for a focus on marketing and revenue forecasting. The finishing touches to our resort and pool renovation are almost all in place, so it's time to update  our photography and marketing material. We also have several new opportunities with upgraded service venues and a spectacular swim-up bar.
Thankfully, my accounting team has our financial operations in tip-top shape, and I could wear my Revenue Manager hat for most of the month. The science of hotel room management isn't sexy, but it does require serious attention to detail and consistent responsive decision-making. There's a boatload of data to sift through, and each iteration helps us improve our forecast models. The real silver lining is that all of this interim work increases the accuracy of our budget process as well.
Non-Profit Leadership
This project continues to be an area of emphasis. At the end of June, our membership approved significant changes to our organization's bylaws and mission. It's fantastic and exciting – and also lots of work. Just yesterday, I submitted my draft Plan of Action to the rest of our leadership team for their feedback. Tuesday capped off a week of intense interviews for our new Program Director position. The candidates are amazing, but for an introvert like me, the process can be exhausting.
In the next two weeks, we'll make a selection and gather in-person to finalize our Plan for this year. After that, it will be all hands on deck for several weeks while we make the transition a reality. I'll have lots more details to share by this time next month.
Purpose Project
More than anything, July represented a turning point in my identity. After months of internal conflict, I think I made the shift from describing myself by what I do to who I am becoming and story that I am living. It was both terrifying and exciting.
I still feel the paralyzing fear nearly each time that I click "publish." Sometimes I even get sick to my stomach. Being so open and transparent to everyone in my life is new to me, but the response has been awesome. For every commenter that thinks I should crawl back under a rock, there's a handful of supportive emails encouraging me to continue sharing. Some even bring me to tears.
"You have inspired me to become more proactive in my life and set goals for the first time in years! You made me realize I'm not done dreaming or living. I want a great story, too"
I get to see the beauty in the way the Tribe supports each other in the forums, on Lift, and in our weekly #habitchat on Twitter. And we're growing, up from 47 to an incredible 75 members. If you haven't yet, be sure to join. (It's free and the people are awesome!)
Through their inspiration, I created and launched KKFM – a digest of themed programming designed to help you kick mainstream media to the curb and replace it with positive messages that support your goals. The first three editions have been published weekly, and in August, I'll experiment with bi-weekly. If you're tuning in, I'd love to know your preference.
July added 5 new episodes of the Habit Chef Podcast. Here's a quick link if you need to catch up:
On July 18, I also celebrated one year of Master Chef profiles with a recap of all 33 (I struggled from September to March) and why I believe a habit recipe is important. We also added new profiles on Liza Wisner, Jia Jiang, and special follow-up on Ben Franklin.
My speaking engagements are picking up. I'll be presenting at the Beauty, Brains, and Business Convention in Irving, Texas, on August 15, at a private event in Corpus Christi on September 10, and at Catalyst University 2014 in Kalamazoo, Michigan, on January 29.
Revenues also more than tripled with $250 from speaking, $250 from coaching services, and $25 from podcast sponsorship – for a total of $525. Considering that April started with $30 in revenue, that's pretty exciting. It feels like proof that what's most important to focus on is adding value to others, so I'll let that continue to guide me.
Lately, I feel like I'm being led to share a call to arms with other parents about how we must acknowledge the shifts in our world and have the courage to parent proactively. It's very scary to deviate from the "good parent" script, but that approach is clearly outdated. The words and ideas are pouring out, and I need to organize them. I'm not sure exactly how the project will take shape, but I'm pretty sure it'll be next. I'll keep you posted as things progress.
That's it for me. Now it's your turn!
How was your July? Are you where you wanted to be as we turn the corner in 2013?
Let me know in the comments.
——
photo credit: marfis75