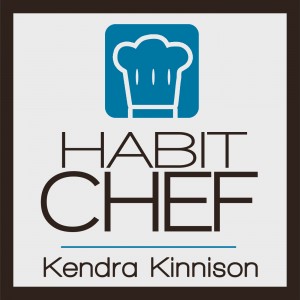 In this episode of The Habit Chef Podcast, you'll discover four surprising ways that you can build your idea muscle and boost creativity. Backed by science, they're all fun too.

Click here to play the podcast in a new window.
Listen in, and you'll learn:
Why creativity is important to your success
How exercise fuels our brains
How simply getting outdoors can free up our mental resources
How you can use daily lists to build your idea muscle
Why reading fiction is a surprising way to stretch your imagination
Sponsor

Learn more about Liza at www.lizawisner.com.
Notes from this Episode:
1. Exercise.
"Exercise is like miracle-gro for the brain." – Dr. John Ratey, USA Today interview
"Exercise is a powerful tool in the quest to help transform the persistent uncertainty, fear, and anxiety that accompanies the quest to create from a source of suffering into something less toxic, then potentially even into fuel." – Jonathan Fields, Fast Company Interview
2. Get outside.
"Nature is a place where our mind can rest, relax and let down those threat responses. Therefore, we have resources left over — to be creative, to be imaginative, to problem solve." – Ruth Atchley, creativity researcher
3. Write down 1o ideas a day.
4. Read fiction.
Chris Brogan's Human Business Way Podcast – Episode 85
"Exposure to literature may offer a (way for people) to become more likely to open their minds." – Creativity Research Journal
" . . . Novels, stories and dramas can help us understand the complexities of social life." – Dr. Keith Oatley, NY Times
Announcements
Join us for #habitchat on Twitter every Wednesday at Noon CST. (That's 1pm EST, and 10am PST.) Curious how it works? I explain it all here.
And be sure to Join the Tribe for all the latest updates and resources.
Subscription Options

If you enjoyed this podcast, please subscribe on your favorite platform so you'll never miss an episode.
Click here to subscribe in iTunes.
You can also add us a Favorite on Stitcher.
Your Feedback
Do you have a suggestion or an idea for a show? Please email me at kk [at] habitchef [dot] com. I'd love to hear from you!
Want an easy way to share this with your friends? Click here to tweet your support.
Also, if you're enjoying the show, please consider rating it in iTunes and leaving a short written review. Those are incredibly important for helping others discover it when they search.