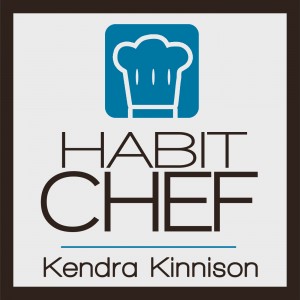 In this episode of The Habit Chef Podcast, we'll reveal why junk media is as dangerous as junk food and how we can craft a healthy media diet that's just as convenient.

Click here to play the podcast in a new window.
Listen in, and you'll learn:
How your tastes and preferences are shaped by intentional propaganda
Why we work so much and still somehow barely get by
Why free mainstream media might be dangerous
Where we can get positive resources instead
How to setup our systems to make those choices just as convenient
Notes from this Episode:
1. Recognize the propaganda, and quit drinking from the mainstream media firehose.
2. Find new sources.
3. Setup systems to support good choices.
Announcements
Join us for #habitchat on Twitter every Wednesday at Noon CST. (That's 1pm EST, and 10am PST.) Curious how it works? I explain it all here.
And be sure to Join the Tribe for all the latest updates and resources.
Subscription Options

If you enjoyed this podcast, please subscribe on your favorite platform so you'll never miss an episode.
Click here to subscribe in iTunes.
You can also add us a Favorite on Stitcher.
Your Feedback
Do you have a suggestion or an idea for a show? Please email me at kk [at] habitchef [dot] com. I'd love to hear from you!
Want an easy way to share this with your friends? Click here to tweet your support.
Also, if you're enjoying the show, please consider rating it in iTunes and leaving a short written review. Those are incredibly important for helping others discover it when they search.