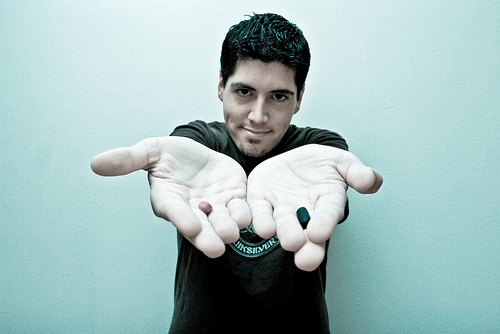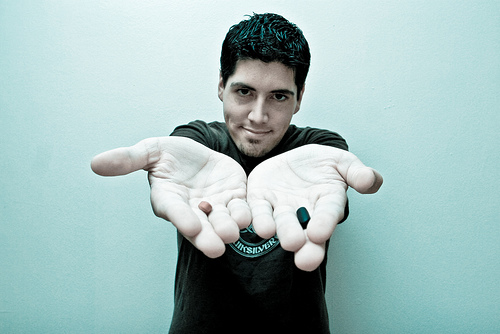 Last month, I shared what I've discovered about the power of propaganda. (If you have a few minutes, click here to read the full article.)
In short, it affects us far more than we'd like to think – usually in negative ways. We likely eat more, spend more, watch tv more, and think less. (Or, as Nathan Jurewicz puts it, we're turning into Homer Simpson.) Not good.
The first step is to quit drinking from the mainstream media firehose.
A quick next step is to find a consistent source of inspiration, encouragement, and actionable information. Over time, I created my personal station to do just that. I call it KKFM, and I try to keep it stocked with fresh content all the time.
Several of you mentioned in the survey that you were interested in tuning in too. I thought about making it a product and charging for it, but I decided to hold off on going that direction.
For now, I'm going to launch KKFM with weekly editions every Friday evening. For most of us, the weekend still represents our best opportunity to move our lives forward. I want you to have a reliable resource for kicking off your most valuable days with inspiring and actionable playlists that fuel the engines of your dreams.
If this is valuable to you, please let me know. If you're able, you could support this project financially. Or, you could share your feedback in the comments or by emailing me at kk [at] habitchef [dot] com.
Ok, enough housekeeping – let's jump in!
——
Today kicks off the inaugural edition of KKFM with a deep dive into why you must choose yourself – and how to do just that.
In the past, it was a expressway to success. Now, it's mandatory for survival. (And it's a lot more fun too.)
Background [21 minutes]

If you're not convinced of that, be sure to go through this section first.
Essentials [< 4 hours]

If you have just a few hours, here are the key ideas.
Extended [10-15 hours]

If you've cut the cable and are ready to tune in full-time, layer these on to have your media for the week.
——
So what are your thoughts?
Is this enough for one week? Too much?
Are the categories helpful?
Was there enough blend of different types of media?
What could be better?
——
photo credit: unleashedlive