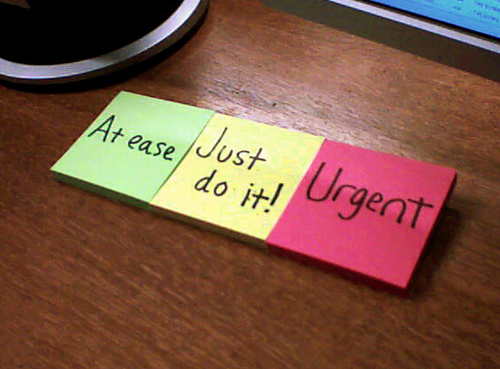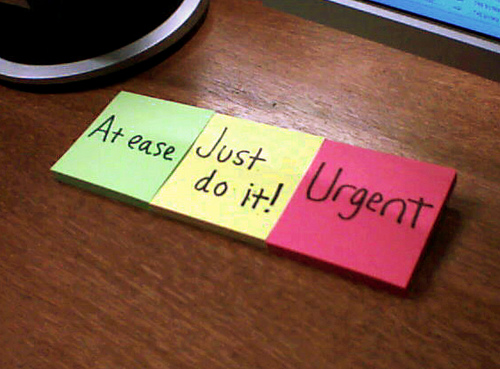 Along with the essential habits for getting things done, you'll need a dedicated cockpit to keep you focused and organized. There are hundreds of options (in addition to ol' fashioned pen and paper), and I've narrowed it down to a few of my favorites. To make the cut, the tools have to be accessible across platforms and via mobile and desktop devices, have sharing capabilities for teams, and be intuitively simple.
I do have a favorite, and I'll share it at the end.
Note: This comparison is full of videos and other interactive information. It's best to click here to view it on the website directly.
Asana
If I were to pick a close second, it would be Asana. Led by a Facebook co-founder, Asana revolutionizes how teams get things done. In a world where everything we do is a project, it is the most versatile tool I've seen for combining individual and team project management.
And here's what it can do for teams.
Strengths:
Clean, intuitive interface makes for instant ease of use
Keyboard shortcuts for speedy task entry and assignment
Visual layout provides an excellent format for planning and organizing projects
Separate workspaces allow privacy amongst teams
Library of help videos for nearly every topic
Free for up to 15 users per workspace. Affordable monthly plans above that.
Weaknesses:
Missing ability to set recurring tasks with appropriate detail
Difficulty in viewing tasks across all workspaces (requires using search feature)
Missing ability to quickly rank tasks in level of importance across workspaces
Mobile app takes longer to load than comparison tool
Podio
At this year's SXSW conference, Podio was a featured tool in many of the remote working sessions. (They also won extra kudos for giving away dog treats.) If my main corporate team were virtual and just getting started, this would be the ideal solution. In addition to project management, it streamlines communications and can integrate a number of other business functions.
Here's how one team is using it successfully.
Strengths:
Integrated communications, including chat and email replacement
Integrated app marketplace, potentially replacing other software requirements
Separate workspaces for multiple teams and/or projects
Free for up to 5 users. Affordable monthly plans above that.
Weaknesses:
Missing ability to set recurring tasks
Time consuming for setting up new projects and tasks (in comparison)
Difficulty in viewing tasks across all workspaces and projects
Requires integration with many business activities (as opposed to layering on project management)
Requires team members to have same domain on email address (on free plan)
Trello
More visual planners are in love with Trello. Instead of a traditional hierarchical layout, Trello organizes your projects on boards. It uses neatly organized cards to capture core ideas and the essential details.
You really must see how it works.
Brought to you by the folks at Fog Creek Software, it's completely free.
Strengths:
Visual layout allows you to quickly monitor several projects
Intuitive interface allows for quick setup
Integrates with Google Apps
Free. Optional upgrade to business class is available.
Weaknesses:
Missing ability to set recurring tasks
Difficulty in viewing tasks across all boards
Non-traditional approach to project management can be confusing to tech-challenged team members
Remember the Milk
Although I've explored a number of alternatives, I've consistently returned to Remember the Milk. Its lightweight app, simple entry and prioritization system, and recurring task options make it a clear favorite for my workflow. I've used it consistently for over 5 years.

Unfortunately, the company doesn't provide as detailed tours and tutorials, but its simplicity and ease of use makes much of that unnecessary. I did find a quick overview to give you an idea of how it works. If you're interested, just start a free account and give it a whirl.
Here's a demo prepared for lawyers, which is helpful for service-based professionals or freelancers.
Strengths:
Ability to show all tasks in one list (in addition to Smart Lists)
Ability to quickly enter tasks and set priorities
Ability to easily set recurring tasks
Ability to share lists for team projects
Lightweight mobile app provides for easy task capturing
Free. Or $25/year for Pro features.
Weaknesses:
Less robust team project management
Fewer options for differentiating project tasks
Lacks comprehensive tutorials or help videos (Should I write the manual?)
——
Did I miss one of your favorites? Or are you ready to switch to one of these? I'd love to hear about it in the comments.
——
Photo Credit: rintakumpu