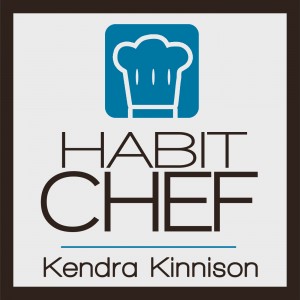 In this episode of The Habit Chef Podcast, we'll explore why accountability is so powerful and the simple ways you can get started using it to propel you forward and keep your momentum.

Click here to play the podcast in a new window.
Listen in, and you'll learn:
Why accountability is an important asset for entrepreneurs and habit-builders
Who you should select as an accountability partner (and who you should  avoid)
What type of accountability structure is most successful
How you can easily get started
Notes from this Episode:
1. Start with the "who."
Who should you pick? Someone you respect and don't want to let down.
But not your spouse or best friend. (You're too close.)
A good choice could also be a coach or mastermind group.
Can't think of one? Join the Tribe, and we'll pair up.
2. To work through the "how," start small.
Announcements
Join us for #habitchat on Twitter every Wednesday at Noon CST. (That's 1pm EST, and 10am PST.) Curious how it works? I explain it all here.
And be sure to Join the Tribe for all the latest updates and resources.
Subscription Options

If you enjoyed this podcast, please subscribe on your favorite platform so you'll never miss an episode.
Click here to subscribe in iTunes.
You can also add us a Favorite on Stitcher.
Your Feedback
Do you have a suggestion or an idea for a show? Please email me at kk [at] habitchef [dot] com. I'd love to hear from you!
Want an easy way to share this with your friends? Click here to tweet your support.
Also, if you're enjoying the show, please consider rating it in iTunes and leaving a short written review. Those are incredibly important for helping others discover it when they search.