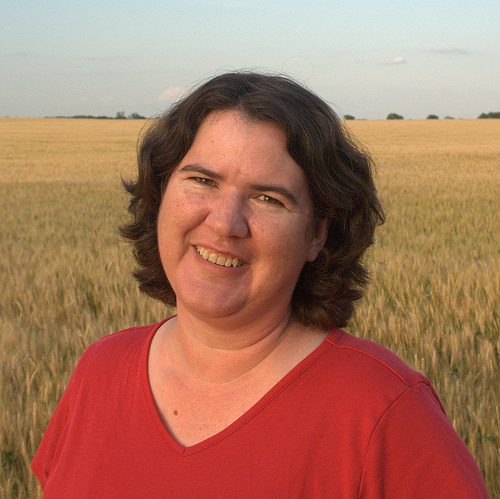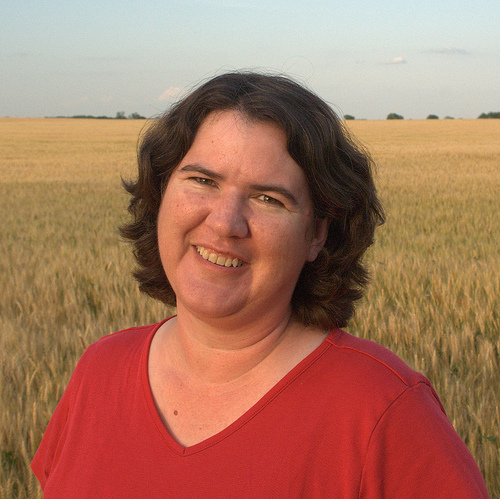 Sitting in a hotel lobby in Wichita Falls, a friend told me about a cattle rancher and liquor store owner that had lots of interesting online projects. They had served together on the National Board of Directors for Business and Professional Women USA. Less than a week later, Pam Slim tweeted about Becky McCray, and I instantly recognized her name and fell down a stereotype-shattering rabbit hole.
Many of us are convinced that we just need to live somewhere different to be successful. Becky McCray argues that small towns have a future and proves that with her own life. If she can thrive in a community of 30 people, we can find a way too.

Becky, thanks so much for sharing with us today. Let's start with my favorite question. How do you define success?
I usually fall back on Earl Nightingale's definition: success is the gradual attainment of a worthy ideal. I honestly don't think about this much any more. Maybe because I think of failure differently, too. Failure isn't the negative thing most people think. It's a way to learn and grow. So since I don't think of failure as something life-endingly awful, maybe that's why I don't think much about success either. I just do what matters.
Was there a time when you had a different definition? 
I'm really not very good at self-reflective questions like this! I suppose there was, but I don't really remember how I used to think.
Can you describe a typical day in your life?
A typical day starts with my husband and I setting up the liquor store for the day, making deposits, and all the things that come with a bricks and mortar store. Then we take care of any "in town" errands, picking up parts or feed for the farm, that sort of thing. Then I usually get in some time focused on my online work before lunch. Then the afternoon might include a trip to the farm to take care of cattle or fix fence. Or I might spend the afternoon writing, preparing a talk, or holding a meeting online. In the odd minutes, I do connect a lot on Twitter. Since I work from home mostly, that's my connection to the outside world.
Do you have any particular habits or systems that you feel are essential to your success?
I do love productive habits. I keep a running list of my projects and what needs to be done with them. Over the years, it's been on paper, but now it lives in Evernote. From that list, I schedule my week before it ever starts. On Sunday night, I fill in my calendar with any set appointments. Then I add items from my project list. Each day gets no more than six things.
I talked about these systems at Small Biz Survival, and it starts with a cheesy productivity folder. (Click here to view the article online so you can see the videos.)
The productivity folder is a little different now that it's in Evernote, but the weekly planner is just the same.
And one habit never changes: my list each day has six things, and only six things.
You've probably heard this story before, but I think it's worth my re-telling it.
Back in the early 1900's, Charles Schwab was the head of the Bethlehem Steel Corporation. Consultant Ivy Lee offered to increase the productivity of Schwab's people, and he would let Schwab decide what the results were worth. Schwab agreed.

Lee taught each executive to sit down at the end of each day, and create a list. The list must contain only the six most important things to be completed the next day. Each morning, they should start the day by working on the first item on that list, and not move on until it is completed.

After a few months of seeing results, Schwab sent a check to Lee for $25,000. That's about $500,000 in today's dollars.
The lesson:
Not thirty-six things. Not urgent things. The Six Most Important Things.
Each "thing" is not an entire project, but is a do-able task.
At the end of the day. Not in the frantic scramble at the beginning of the day .
Daily. Every day. Every day.
Are there any habits you're working to develop next?
I've been working on the habit of taking time off from business, having a bit more of a well-rounded life. That encompasses a lot, so it's a challenge!
——
Becky McCray says that small businesses and small towns have a future. She is a small town business owner, she and her husband Joe co-own a retail liquor store and a cattle ranch. She writes and speaks about small town business, and she and Chicago entrepreneur Barry Moltz are the authors of the award-winning book Small Town Rules.
She has been featured in The New York Times, BusinessWeek, and Entrepreneur Magazine. Her blog, Small Biz Survival, ranks in the top 20 small business blogs worldwide. She makes her home base in Hopeton, Oklahoma, a community of 30 people.