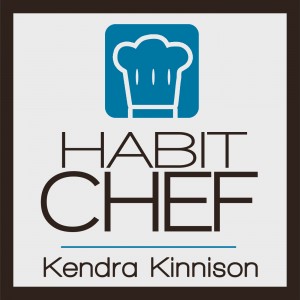 In today's episode, we'll explore why being weird is so important. It's the second part of a series that will walk you through how to have a new life in the new year.

Last week, we shared why habits are more effective than goals or resolutions. And next week, we'll interview Tony Stubblebine about why the Lift app is your perfect partner for starting 2014 off right.
Click here to play the podcast in a new window.
Listen in, and you'll learn:
Why you can't be normal
Why those you admire have quirks (or are downright weird)
Why you'll need some weird habits too
Which ones to pick
Links from this Episode:
Episode 41: Focus on the Habits
Master Chef Profiles mentioned: John Grisham, Joe Bauer, Joe Magnotti, Sarah Zink, Becky McCray, Rebecca Ryan, Liza Wisner, Carlos Miceli, Sean Olivares, Meron Bareket, Sarah Peck
Subscription Options

If you enjoyed this podcast, please subscribe on your favorite platform so you'll never miss an episode.
Click here to subscribe in iTunes.
You can also add us a Favorite on Stitcher.
Your Feedback
Do you have a suggestion or an idea for a show? Please email me at kk [at] habitchef [dot] com. I'd love to hear from you!
Want an easy way to share this with your friends? Click here to tweet your support.
Also, if you're enjoying the show, please consider rating it in iTunes and leaving a short written review. Those are incredibly important for helping others discover it when they search.