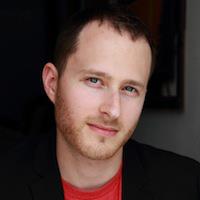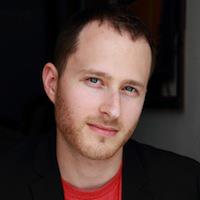 In another interview edition of the podcast, you'll hear about the habits Meron Bareket uses to build a system of inspiration, for himself and his audience.

Listen in and you'll learn:
– Who inspired him and why he decided to build a business that inspired others
– How he uses affirmations and a specific morning routine to get a good start each day
– How he plans his days in pomodoros
– Why he manages his inputs precisely
– How he uses a 'commander's intent' mindset to ensure success
Click here to play the interview in a new window.
Meron, your background was not in publishing or podcasting, so how did you get started?
Meron explains that his background may actually have a taste of podcasting in it; he's always had a dream of being on the radio. Even at the age of five he was obsessed with a fake radio bit he created and recorded on tapes. As he grew up, this dream faded until he was in high school and was given the opportunity to have a weekly radio show about music. "It was a part-time hobby, not a job."
Meron had a software development business and when he was looking for financial backers, someone told him that they were interested – but only if Meron would listen to his advice and run with it. Meron took his tips and crashed his business. He decided to go corporate to make ends meet and wasn't enjoying things at all. Somewhere along the line, Meron found Pat Flynn's podcast.
With this inspiration, Meron decided to go back to his entrepreneurial roots and left the corporate world. Meron got an email from Ed Dale, an Australian internet marketer, about a new product he'd be launching soon – a digital magazine platform for the iPad. Meron felt like he was getting to know about Google in 1995 before it became huge. So Meron bought into this platform and tried to decide what he really wanted to write about. Meron decided that he wanted to spread the word of the people who helped inspire him to leave the corporate world and people like them.
Tell us about a typical day in your life.
"I would say it's a work in progress." Meron tries to wake up by 5am and shoves himself into the shower to help wake up. He then goes for a fifteen minute walk with his affirmations in his ears. (Click here to download the same mp3 he uses.) "I found it makes me start my day with a lot more excitement." Meron finishes his morning routine with a cup of Bulletproof Coffee before he starts his day.
For his workflow, Meron is a big proponent of the pomodoro technique which is the idea that you pre-plan your tasks in 25 minute units. You start a timer, and the rule is that the timer has to end. He spends around 20 minutes each morning planning his day and making sure he tackles the most difficult tasks first. Meron finds it easier to tackle large tasks by only making himself focus on them for 25 minutes at a time and then having a five minute break when he's done.
For his breaks, Meron just started getting out and going for a walk, and so far it's worked wonderfully. Meron identifies that a problem with being an entrepreneur working at home is that he hardly ever gets enough exercise or sunshine, and this walk helps with both of those.
I know from listening to your show that you have some habits of things you purposely don't do. What are some things you kind of carved out of your life to make sure you have time for these priorities?
"First and foremost I try to avoid the news." Meron also used to avoid Facebook, but realized that was just hurting his business. He also chooses not to listen to the radio and and instead prefers his own iTunes music. If you like to listen to music during the day, Meron recommends Focus at Will which will play classical music that will go on for an hour without your having to choose anything. Meron essentially "quits" the radio and TV until his day is done and even then he's known to watch "CSI" or "Friends." There's nothing he can do about the bad news that is put out there so he chose to limit that exposure.
A few years ago after an accident when he had a lot of spare rehab time, Meron adopted the habit of ending friendships that weren't good for him. He decided that when a relationship made him feel down instead of uplifting him, it was time for it to end. He explains that we only have so much energy and time to focus on things and its wasteful to spend it on things that that.
You're very intentional about the inputs you allow into your life from the types of media you consume to the friends and connections you have. Let's talk about how you use that to really propel you into this show that has become your podcast and is packed with such amazing episodes. Tell us how you created that.
Meron stresses that he is cautious about what he consumes and recalls that before he left corporate he was consuming more and more information of what he wanted to become. He was listening to a bunch of shows that were inspiring him to take this action. One of the things Meron noticed about the shows was that they had an inspiring story, but they didn't share enough to really take action. So he decided to change that.
Best practice dictates a show time of less than 35 minutes. Meron decided he didn't care, and that his best practice would be making sure that he delivers value to the listener, however long that takes. One of the key tips he received was to keep asking why instead of focusing on the how. He believes that this has revolutionized the the quality of his interviews and has benefited his personal life as well.
You do have a knack for having successful people reveal the nuts and bolts – not just the why but the how they do what they do in a way that the rest of us can take that information and apply it. Is that intentional? Do you go into an interview with a set of specifics as you hope to get those questions answered?
Meron explains that his preparation for his interviews includes listening to all of the guest's interviews he or she has given in a twelve month period beforehand. He sees patterns where they are asked the same questions and they give the same answers. As people ask the same questions, the guest is more likely to start answering in shorter and shorter ways and skipping details.
Meron uses a "commander's intent," something he learned from Made to Stick, which basically means that plans for the army evaporate and change when they meet the enemy. Having a commander intent is having a short declaration that says what the point of the entire plan is. When you have that, no matter what happens every soldier knows what the end goal is. So when Meron goes into interviews, he knows what he wants to extract so no matter what path the interview takes, he tries to get to that point. Meron gives us an example of how he has used this to get the answers he wants.
You mention that Pat Flynn was your first episode. So many of us start a project and decide to start small or start safe. Tell us about going after arguably one of the biggest fish in the whole industry right out of the gate.
When Meron decided to start his magazine, he was very inspired by Pat so he believed that Pat would make a fantastic cover story. Meron postponed sending that e-mail again and again and was shown some of the initial feedback from the magazine platform. He noticed that Ralph Quintero had many big names including Pat in his first issue and Meron decided that if Ralph could do it, why couldn't he. Meron actually tweeted to Ralph lamenting the fact that he didn't just try it himself and Ralph urged him to just take action and give it a shot – the worst that can happen is you're told no.
This was something that was very helpful for Meron in that with a public declaration, he was held accountable and reached out to Pat who ended up responding in less than 24 hours. Just three short days later he had already finished the interview.
That story also reveals a hint of the power of accountability. Do you use that tool anywhere else in your life?
"First thing I agree, it's so important and I know that when I don't have enough accountability, it's a lot easier for me to get distracted." Meron and some podcast friends have started a mastermind group that meets every two weeks where they hold each other accountable. Meron also shares a lot with his audience and believes that keeps him even more accountable because he doesn't want to let them down – even more so than his mastermind group.
I think that's a battle for all of us – to find those key areas where we need support and encouragement, and occasionally someone to call us out. What other areas are you really focused on improving your own habits?
Meron is working on reinforcing existing habits and creating a routine that binds habits together. The habits he weaves together tend to work better than twenty separate habits that he must remember one by one. He also admits that he needs to get better at taking care of himself physically with exercise and meditation. He also points out that you can always improve on productivity, focus, and strategy. "It's an ongoing battle."
I agree with Meron there. If there's ever a point that we think we're done, that's where the warning bells should go off. I must thank Meron for taking the time to talk with me and being so revealing. Meron, is there one thing you would like to end on that you think the audience should know?
His favorite quote by Henry Ford, "Whether you think you can or you think you can't, you're right."
To learn more about Meron, tune into his Inspiring Innovation podcast. And, click here to hear the infamous John Dumas interview.
Announcements
Join us for #habitchat on Twitter every Wednesday at Noon CST. (That's 1pm EST, and 10am PST.) Curious how it works? I explain it all here.
And be sure to Join the Tribe for all the latest updates and resources.
Subscription Options

If you enjoyed this podcast, please subscribe on your favorite platform so you'll never miss an episode.
Click here to subscribe in iTunes.
You can also add us a Favorite on Stitcher.
Your Feedback
Do you have a suggestion or an idea for a show? Please email me at kk [at] habitchef [dot] com. I'd love to hear from you!
Want an easy way to share this with your friends? Click here to tweet your support.
Also, if you're enjoying the show, please consider rating it in iTunes and leaving a short written review. Those are incredibly important for helping others discover it when they search.