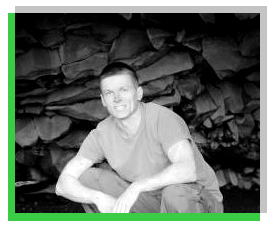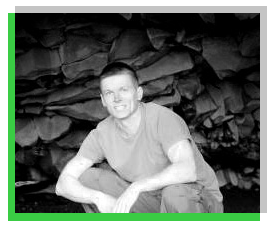 Today, I'm delighted to share another special habit profile and interview. It's not often we get to talk to entrepreneurs while they're in startup mode, but Billy Murphy is taking us inside his life and his mind. In particular, Billy has a unique way of explaining why getting a job is very risky and starting a business may not be.
Click here to play the podcast in a new window.
Here are the key insights and excerpts from the interview.
How do you define success?
Billy believes that "success is being able to live a life where you're doing what you want to do. It's hard to be happy if you're not doing what you want to do. It's more about happiness than making money."
Was there a time when you had a different definition?
"I always knew that I wanted to work for myself, but I took the advice of others and got a job. I did it for a couple months and realized that it wasn't what I wanted to do – that wouldn't get me where I wanted to get long-term."
Billy explains that most jobs are capped in terms of what you can make and your happiness because someone else controls it. Someone else controls your income. Someone else controls your future with the company. According to Billy, our views on risk are backwards. "Most people think that starting a business is risky. I really think it's the opposite. I think it would be very risky to get a job. Getting a job is a risk where you have no control. You might not lose money, but you have no control. In a business, your income is uncapped, and if you do the research, you can eliminate most of the risk." This is based on a concept called "expected value" (or EV), and you can read a detailed explanation of it in this article.
"I realized that on a scale of 1-10, 1 being nothing and 10 being permanently life-changing, my so-called worst case scenario might have a temporary impact of 3 or 4. I believe this is true of most would be "my life is over" disasters. Keep in mind that this is the one-in-a-million disaster nightmare. On the other hand, if I realized my best-case scenario, or even a probable-case scenario, it would easily have a permanent 9 or 10 positive life-changing effect.

In other words, I was risking an unlikely and temporary 3 or 4 for a probable and permanent 9 or 10, and I could easily recover my baseline workaholic prison with a bit of extra work is I wanted to. This all equated to a significant realization: There was practically no risk, only huge life-changing upside potential, and I could resume my previous course without any more effort than I was already putting forth."
– Tim Ferriss
What books would you recommend for someone that is considering the entrepreneurial path?
What does a typical day look like?
"There's no typical day right now. The first thing I do is go to the gym. Right now, I'm very heavily focused on my new project. To have a passive business, it takes a ton of work on the front end. It's such the early stages that EComLab needs my full attention right now. The ones I've had for a while, other people operate the day of day of them."
"Sometimes, I'll email myself the top priorities I need to accomplish the next day to be sure I get them done. Often, we stay busy doing little things, but unless you're getting the big tasks done, you're not accomplishing anything." Billy also shared that he's considering testing whether getting up early will help his productivity.
Why it's important to pick priorities each day, from Becky McCray.
What drives you to start your next project?
"I really do enjoy business. If I see a gap in the market, it's exciting to me to try and fill that hole. Business is competitive, so it's a fun game. It's like real life monopoly. Without it, I'm bored."
"In 2011, I started buying and starting e-commerce stores and people would ask me, "how do you grow so quick?" I was getting a lot of questions from friends, but I didn't have a good answer. I realized that a lot of people don't have the mentors they need to get started. I've been on the fence about starting something like this for over a year, and I put a blog post up last August and shared a few stories. I literally got like 100 emails from that post. It was clearly a bigger need than I thought. We're bringing on specific experts in all of the related topics to walk people through the areas they need to be successful, specifically the business and marketing side."
——
Billy Murphy launched Blue Fire Poker in 2009 and quickly built it to one of the largest poker training sites, with just viral and word of mouth marketing. His latest project is EComLab, a video-based e-commerce training company. He also shares his principles of business on his blog, Forever Jobless.