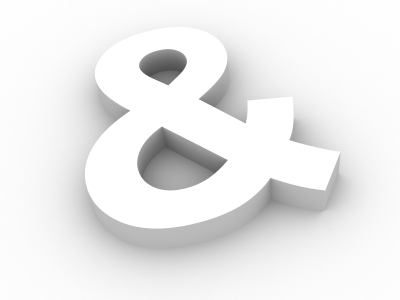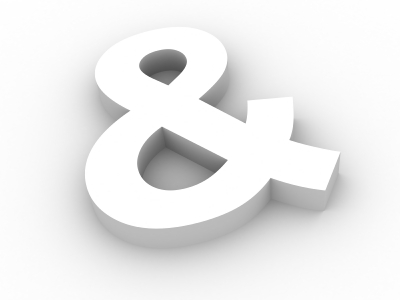 Starting in January, I decided there was value in sharing monthly progress reports on my journey to develop this project and my own habit recipe. It helps me to recognize when I've made progress, particularly when it doesn't "feel" like there's been any. I'll also be honest about where I slip-up or have trouble so that you can learn from it too. Above all, I value the accountability it provides when you check in with me to make sure I'm on track.
Today, I'll be sharing a recap of June, including family milestones, pivoting a non-profit with nearly a century of history, a 36% increase in my revenue, and my favorite accomplishment for the month.

If you want to read through the reports for previous months, you can do that here.
Project Overview
Here are my "buckets" of projects:
Accounting/Corporate Leadership – this represents my role as the Director of Finance at Port Royal Ocean Resort.
Non-profit Leadership – this primarily includes my responsibilities as President of Texas Business Women.
Purpose Project – that's this Habit Chef project and all of its related tentacles.
Relationships – having a great relationship with God, my husband, my daughter, and my extended family and friends is very important to me, but doesn't always come naturally, so I track progress in this area just like I would for any other project.
Personal Habit Development – my own journey to living and giving my best.
At the beginning of each month, I set goals and action plans for making consistent progress in each of these areas. Weekly, I think about the bigger picture and review those plans, scheduling the projects on my calendar and in Remember the Milk. Daily, I do my best to and complete my project tasks and personal daily goals (using the Lift app).
Bucket by bucket, here's a recap of June's results compared to its plans.
Personal Habit Development
Winter was a tough season for me, spring was a little better, but I think I'm definitely a summer baby. I love the early sunshine and longer days. Staying on track just seems easier. Either that, or my daily habits are carrying more of the willpower load.
I'm still juicing consistently, and I don't even want energy drinks anymore. I feel alert throughout the day and rarely get the "brain fog" that plagued me before.
I also experimented with alternative meal times. I realized that most of my off-track eating is at dinner, so I decided to just eliminate it. I juice in the morning about 7am, have breakfast at 10am, lunch at about 2:30pm, and then a protein shake or YouBar (or both) in the evening if I'm hungry. This is working fantastic.
It takes some planning and food preparation in the morning, but then the day is smooth sailing. My breakfast is usually 2 hard-boiled eggs, a couple slices of turkey, and 2-3 raw macaroons or a piece of chocolate. Lunch is usually a MyFit meal.
This doesn't work when I'm traveling or attending conferences because I can't carry enough food with me or the meal times are specified, but I try not to worry too much about that. As long as I have a workable plan for my "standard day," I know I'll be eating well more often than not.
My goal for July is to reinforce my important daily habits with practice. I won't be traveling much between July 10 and mid-August, so it's the perfect opportunity to focus on habit building.
Relationships
June's calendar reflects the most progress in this area. I dedicated the first weekend to being with my Mom and Nana at my sister's baby shower (with a special welcome to our newest and cutest family member – Lincoln Christopher) and the last one to tubing the Guadalupe with Mariah and her friends. On the morning of conference in Dallas, I had breakfast with my Dad, and I enjoyed an afternoon at the end to visit more extended family.
Months ago, Rex and I agreed to find a project to work on together before July 1, and we're both thrilled with how it's taking shape. It's based on his primary passion, but is structured in way that builds on my and Mariah's skills as well. We tossed around several other ideas first, but we both knew this one was perfect as soon as we outlined it. I can't wait to share more in the coming months.
We also made the choice early in the month to fulfill a significant portion of our History Makers pledge at church. It wasn't exactly planned, but we both knew we were being led to trust God with a stream of income, and the freedom we felt afterwards was amazing. We've been tithing for years and were both surprised with what an impact this had on our relationship and prayer life.
On the last Wednesday of the month, we gathered for the first time to formalize our local mastermind group. We've been loosely supporting each other for a while, and it was time to take it up a notch. I've already experienced the benefits of increased accountability and the new ideas that emerge from our conversations, and I'm really looking forward to what we can accomplish together.
For July, my goal is to simply continue the momentum. We're really coming together as not just a family, but a team as well.
Accounting/Corporate Leadership
In this area, June was a solid month for maintenance. We kept up our standard processes and reporting and also had the opportunity to revisit our long-term projects. As a team, we were also able to assist on key system integrations and plug the gaps on what would have been an otherwise difficult personnel transition in another department (simply because there's little slack in peak season).
As a bit of a side note, I also finished my annual CPE for my CPA license on time and without a frantic flurry at the deadline. I committed to work on this incrementally throughout the year, and it felt great to enjoy the stress-free renewal at the end.
For July, we'll continue to assist our other departments during their busiest time and also get ahead on our budget process.
Non-Profit Leadership
This project had a huge slice of my attention this month. Over the last year (and really for several years previous), we'd been working towards a plan that would make our organization relevant and viable again. With a legacy that goes back nearly a century, that was no small task. In June alone, we dedicated several evenings to conference calls, one weekend to high-level planning, and another to our annual conference. We also heard from two amazing speakers – Karen Walrond and Mary Beth Harrington, and both were instrumental in bringing us together.
I'm proud to say that I think we did it. At the very least, we agreed on a plan of lean, systemic experimentation. 62 courageous women debated fiercely and then came together to pass the most sweeping changes to our bylaws and mission that I have seen in my 17 years of membership. The spirit of BPW and TBW is as strong as ever, and now we have the opportunity to match that in impact.
In 1963, when President John F. Kennedy signed the Equal Pay Act, he handed the first pen to BPW President Minnie Miles. Decades from now, our goal is for our organization to once again pave the way – ensuring that every woman has the tools to succeed in our competitive and evolving world.
Challenging, but beautiful days are ahead. If you're up for the challenge, join us to experience the next phase of our journey. If this really resonates with you, check out our Program Director position. As Margaret Mead said, "Never doubt that a small group of thoughtful, committed citizens can change the world; indeed, it's the only thing that ever has."
Purpose Project
As you can tell, June was a busy, busy month with other projects. At times, I got stuck. But there was plenty of progress too.
My favorite accomplishment was publishing 41 Quotes to Craft Your Habit Recipe and Live the Life You've Dreamed Of. My daughter and I worked on it together, and now she's taking a growing role in this project. (In July, she even made a special appearance on the podcast.)
I released 4 weekly podcasts and one bonus episode. Downloads stayed steady at 65 per day for June, roughly equal to May. You guys also added 2 more 5-star ratings in iTunes. (Thanks bunches!)
I shared habit profiles on Becky McCray, James Altucher, my Dad, and Laura Harris and a feature article on the power of propaganda.
The Tribe grew from 38 members to an awesome 47. Our Habit Group on Lift is up to 7 members. Props to y'all! #habitchat is also thriving. Join us at Noon CST on Wednesdays to share ideas and encourage each other.
My earnings increased from $115 in May to $156.88 in June, $145 from coaching and support and $11.88 from Amazon's Affiliate program. (Several of you guys picked up copies of this month's top reads: Choose Yourself, Accelerated Learning for Entrepreneurs, and The Healthy Juicer's Bible.)
July is already gaining lots of momentum. I'm speaking at the Home Based Business and Small Franchise Expo in Corpus Christi on July 20 about the key habits for home-based businesses. I'm launching KKFM next Friday. (Special thanks to everyone that took the survey!) And a Kickstarter project is taking shape for later this fall.
If you want to be sure you always get the inside scoop, be sure to join the Tribe! It's free, and you get access to all the forums and resources, plus a special dispatch every Wednesday morning.
That's it for me. Now it's your turn!
How was your June? Are you where you wanted to be at the halfway mark for 2013?
Let me know in the comments.