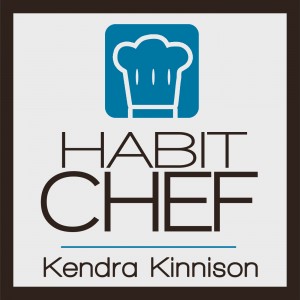 In this episode of The Habit Chef Podcast, we'll explore how to become an early riser and which surprising habits are the most important.

Click here to play the podcast in a new window.
Listen in, and you'll learn:
Why many successful people wake up early
How to decide if you should wake up earlier
How to remind yourself of your motivation before you hit snooze
How to plan backwards to ensure you wake up on time
Why consistency is so important to your morning routine
Resources from this Episode
1. Know your why.
Understanding Decision Fatigue, or why you don't want to waste willpower
Fill in the blanks: I want to wake up at ______ because _____________________.
2. Plan backwards.
3. Be consistent.
Announcements
Share your tv watching notes in the comments.
Join us for #habitchat on Twitter every Wednesday at Noon CST. (That's 1pm EST, and 10am PST.) Curious how it works? I explain it all here.
And be sure to Join the Tribe for all the latest updates and resources.
Subscription Options

If you enjoyed this podcast, please subscribe on your favorite platform so you'll never miss an episode.
Click here to subscribe in iTunes.
You can also add us a Favorite on Stitcher.
Your Feedback
Do you have a suggestion or an idea for a show? Please email me at kk [at] habitchef [dot] com. I'd love to hear from you!
Want an easy way to share this with your friends? Click here to tweet your support.
Also, if you're enjoying the show, please consider rating it in iTunes and leaving a short written review. Those are incredibly important for helping others discover it when they search.