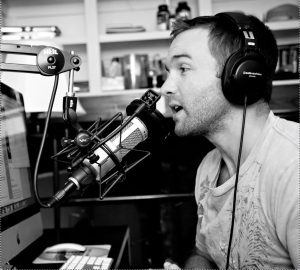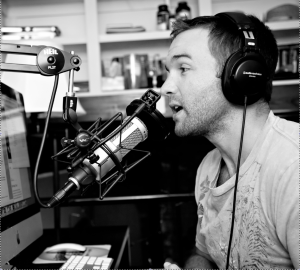 In this bonus episode of The Habit Chef Podcast, we'll share a special interview with creator of the six-figure Entrepreneur on Fire Podcast, John Dumas. He'll share the habits he uses to keep up a daily podcast.

Click here to play the podcast in a new window.
Listen in, and you'll learn:
Why a consistent focus on delivering value is most important
How a creative workflow can help you do more in less time
Why discipline is so important
How to setup your systems to achieve and maintain momentum
How to build genuine relationships
Habit Profile Summary

How do you define success?
To me, success is the gradual realization of a worthy ideal – to inspire millions of people.
Was there a time when success meant something different? And when did that change?
When I was younger, I focused a lot more on money. I was focused on being financially successful, but I never found happiness in any of my endeavors. I didn't have any fulfillment, and I wasn't being authentic. When I started making providing value my goal, that's when I started realizing financial success and an authentic inner success.
How do you physically produce a daily podcast? Can you walk us through a typical week?
It does sound pretty crazy, but my Army background taught me how to be disciplined and set schedules. So from day one, I had Mondays as my interview days. I had 8 interviews scheduled every single Monday, and I done that ever since last August. That is a long day, but a powerful day.
Once I'm done, the rest of the week is my oyster. Then I can plan on Thursdays. I do an average of 6-8 interviews on other people's shows and blogs. So I use a lot of batching.
What other habits or personal systems do you use?
One thing I'm a big proponent of is health and fitness. My first activity of every day, without fail, is walking out my door and taking a one mile power walk. That's my time to get my blood flowing and jumpstart, so no matter what else happens in my day, I've at least done that.
What tools do you use to stay organized and disciplined?
I keep it lean. I don't use a ton of tools. For me, the gamechanger has been Schedule Once. I live and die by this calendar scheduler. It's unbelievable.
Another tool that runs all of Entrepreneur on Fire is the Google Apps. Everything I need is in the cloud, accessible at any time.
Where do you get your ideas for interviews?
I started the ball rolling by going to a conference, meeting people, and asking them to be on the show. Once they said yes, I was able to use their names as social proof to get even more guests. And then in post chat, I would ask them for recommendations of great guests. Now today, I get ideas from every magazine and others pitching their ideas to me. Once you get the ball rolling, it's easy to keep the momentum going.
What specific things do you do to build relationships with your guests?
5 days before and 1 day before, I send a nice reminder email. Then a week after the interview, I send all of my guests a $5 Starbucks gift card just to say thank you. That's a great way to show that I genuinely appreciate their time.
What's the next step in your journey?
I'm most excited about Fire Nation Elite. I did not have a mastermind when I started. I was just by myself. For a lot of people, they don't have that support either. So I built a community of like-minded entrepreneurs. That's what Fire Nation Elite is going to be.
In true Entrepreneur on Fire style, what's your favorite success quote?
"Try not to become a man of success, but rather to become a man of value." – Albert Einstein. That really speaks to me.
Links
Inspiring Innovation with Meron Bareket – Episode 8
Tropical MBA – Episode 90: Rip Pivot and Jam
Connect with John on Twitter.
Share your inspired ideas in the comments.
Announcements
Are you looking for a steady stream of media that moves you forward instead of holding you back? Do you need a blend of engaged learning and healthy entertainment? Are you ready to drown out the usual drumroll of discontent with uplifting messages of true adventure and service? If this is you, click here to take the quick survey.
Join us for #habitchat on Twitter every Wednesday at Noon CST. (That's 1pm EST, and 10am PST.) Curious how it works? I explain it all here.
And be sure to Join the Tribe for all the latest updates and resources.
Subscription Options

If you enjoyed this podcast, please subscribe on your favorite platform so you'll never miss an episode.
Click here to subscribe in iTunes.
You can also add us a Favorite on Stitcher.
Your Feedback
Do you have a suggestion or an idea for a show? Please email me at kk [at] habitchef [dot] com. I'd love to hear from you!
Want an easy way to share this with your friends? Click here to tweet your support.
Also, if you're enjoying the show, please consider rating it in iTunes and leaving a short written review. Those are incredibly important for helping others discover it when they search.