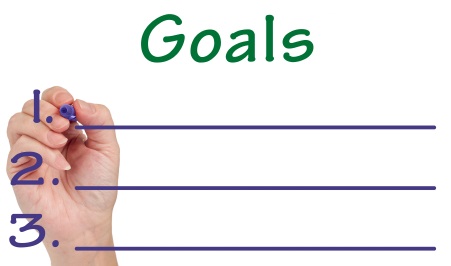 Starting in January, I decided there was value in sharing monthly progress reports on my journey to develop this project and my own habit recipe. It helps me to recognize when I've made progress, particularly when it doesn't "feel" like there's been any. I'll also be honest about where I slip-up or have trouble so that you can learn from it too. Above all, I value the accountability it provides when you check in with me to make sure I'm on track.
Learn all you can from the mistakes of others. You won't have time to make them all yourself. -Alfred Sheinwold
Project Overview
Here are my "buckets" of projects:
Accounting/Corporate Leadership – this includes my role as the Director of Finance at Port Royal Ocean Resort and a few traditional accounting projects through the CPA firm I share with my husband.
Non-profit Leadership – this primarily includes my responsibilities as President of Texas Business Women.
Purpose Project – that's this Habit Chef project and all of its related tentacles.
Relationships – having a great relationship with God, my husband, my daughter, and my extended family and friends is very important to me, but doesn't always come naturally, so I track progress in this area just like I would for any other project.
Personal Habit Development – my own journey to living and giving my best.
At the beginning of each month, I set goals and action plans for making consistent progress in each of these areas. Weekly, I think about the bigger picture and review those plans, scheduling the projects on my calendar and in Remember the Milk (my task management app). Daily, I do my best to and complete my project tasks and personal daily goals (using the Lift app).
Bucket by bucket, here's a recap of March's results compared to its plans.
Personal Habit Development
In March, my goals were to return to 95% compliance with paleo eating and to track my meals with a food diary, to allow for half-speed days on Wednesdays, and to improve my focus during my 5-7am morning block. I've done pretty well with the first one. If you're curious, you can see my food diary here. I have worked from my home office on the last few Wednesdays, and that has significantly boosted my energy levels for the rest of the week. Typically, I let my introvert tendencies take over and allow myself to dig in and research a singular topic in depth.
Focusing during my morning block has been a challenge, so much so that I've gone back to my morning workouts on most days. Particularly with our upcoming move (more about that next month), I think this is a better long-term strategy for me. I've noticed that I have more energy throughout the day, where before I would taper out about 3pm, so I'm able to spread my focus work throughout the day.
For April, my goals are to continue eating well and to maintain my workout schedule. Everything else is likely to be up-ended with our move.
Relationships
This is the area I struggle with most. I have preserved some of the improvements we made earlier in the year, continuing to block off quality time with my husband and daughter. I never anticipated how much of a blessing that teaching her to drive would be. It's been wonderful to have focused time together on her drive to school each morning.
Since my two conferences in early March, I've struggled to find quiet time. Part of the challenge stems from how the layout of our house has evolved in that I have little personal physical space – and I'm a visual person. This will also change with our move (woohoo!), but the rest of the battle is internal. I'll need to find a structure and routine that supports me and builds on my strengths. For example, I've realized I'm much more consistent with printed bible studies than online ones. (Fewer opportunities for distraction, I think.)
In my prayer time this morning, I felt God remind me of a process I started and then set aside: Storyline. I wrote about it in January after my pastor shared a message answering my exact question – before I'd even asked him. (Just re-reading that post right now gives me chills. I can recall exactly how it felt to have God talk directly to me.) During April, I'm going to get back to this process.
Accounting/Corporate Leadership
Sending out our January financial statements on February 20 was like reaching the top of Mount Everest. After six months at a breakneck pace, we had wrapped up year-end, survived our audit fieldwork, and got all our systems setup for the new year. Inevitably, March would be less intense, but it wasn't a cake walk either. With 9 days of Spring Break nestled in a shoulder season and an ongoing pool renovation, preparing for a full house of guests was a challenge. Thankfully, our teams worked together and made it a success. Our February financial statements also demonstrated that our systems are working well – after nearly three years of constant tweaking. March was a fantastic month on this front.
We're approaching April cautiously, purposely avoiding a success hangover. As a leadership team, we're re-centering ourselves, rising up to see the big picture before we dig in again. We're combing through guest and employee surveys to select our next focus areas for improvement. I'm re-reading Jim Collins' Good to Great and How the Mighty Fall to keep proven leadership principles at the top of my mind. By the end of April, we'll emerge with a tactical plan to carry us through this peak season and a leadership plan to continue developing our team.
Non-Profit Leadership
We gathered for our TBW Spring Conference in Wichita Falls in early March to hear from an incredible lineup of speakers and continue our organizational planning process. Carrying the legacy of nearly a century of work is both a strength and a weakness. On one hand, we have a history, rich with leadership and impact. On the other, we realize that the methods that brought us here won't get us there. We'll need to find the intersection where our resources meet a very relevant need in the lives of working women. During April, my mission is to outline a framework for moving forward that'll be presented to the rest of our leadership team and eventually our members.
Purpose Project
Last November and December, I managed to write only one post. Prophetically, it was about Planning to Fail. In January, I made some progress, achieving about half of my project goals. February showed steady improvement, with my keystone article and the launch of the podcast. In a word, March was consistent.
I restarted my Habit Profile series with in-depth articles on Joe Bauer, Gary Vaynerchuk, Dan and Ian of TropicalMBA, Carlos Miceli, and even Jesus Christ. I love these because they remind me that our world is full of amazing people. It's up to us to find and connect with them.
I kept up the weekly podcast schedule and found the courage to "go there" with episode 5, answering the lingering question about whether habits really matter.
I announced Habit Helper (my free, personal coaching service) and shared with 8 new people. I also discovered that I really, really enjoy this. If you're stuck on something, let's give it a look together. Click here to get started.
I launched the Tribe, a community of folks on the same journey to upgrade our personal systems so that we can keep moving forward. (It's free too.) At the end of March, we had 7 awesome members, two extra resources, and lots of good ideas in our forums. If that sounds like fun, come join us. We'd love to have you.
So what's next?
Lots. I'm working on a video series for the Tribe and a manifesto. I'll also keep up the weekly profile, article, and podcast. (If there's something particular you want to know about, I'd love to research it for you. Just let me know.)
I also made a kinda big decision, and I'm not sure exactly how it will work out. But after talking to Gary V and watching Amanda Palmer's TEDTalk, I knew it was exactly what I had to do.
I've decided to make everything on this site (including all the Tribe resources) freely available. My prayer is that you'll use it to change your habits and live the life of your dreams. If something here has impacted you in a positive way and brought value to your life, then I invite you to pay it forward. I ask for your support. No amount is insignificant, and every single gesture of gratitude touches my heart.
I feel like I'm doing exactly what I was put on this earth to do, and in many ways, that's enough. But reality (and monthly server bills) do remind me that everything we do must become sustainable eventually. I trust that you'll tell me whether this project is worthy of continuing. In the meantime, I'll just keep doing what comes next.
Sharing in this much detail is still very new to me. I'd love to know if this monthly update helpful to you, or if there's something different you'd like to know about.
——
This article was first posted as Progress Report: March 2013 on habitchef.com.