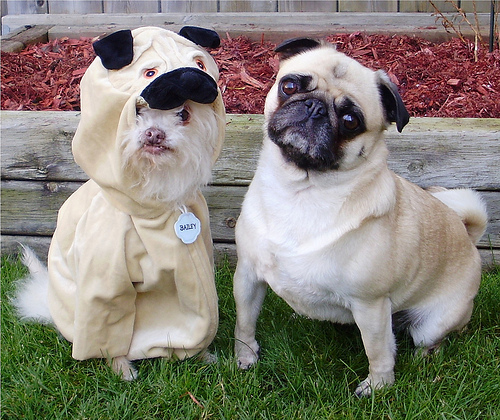 Things are different, so this monthly report will be too.
For most of August (and July, truthfully), I struggled. Every meal was a battle, and I was rarely victorious. My sleep was limited, and my intensity lagged during my workouts. Looking back, the reasons are obvious. But at the time, it made me feel like a fraud.
How could I write and coach people about healthy habits when mine were a mess?
(Parenting gets harder too. More on that soon.)
I quickly decided that the only thing I could do was simply tell the truth and be vulnerable. Anything less was paralyzing.
Then, a funny thing happened.
My Tribe reminded me about what else was going on in my life and how that affects my habits, particularly the personal health ones. They read back what I'd shared when they were tackling tough projects.
It all made sense.
I was plowing ahead, trying to "stay on track," but I hadn't noticed that the course was different. I needed to change my tires.
The reality is that my life had changed dramatically in just a few months. My systems needed an upgrade.
What's Changed?
The biggest change was the launch of Rebel Rex, my husband's daily podcast for Ole Miss sports fans. We're up to 18 episodes already, and the feedback has been fantastic. I love that it's a family project, but the learning curve has been steep for all of us. We had the idea on June 10 and went live on August 15 with a daily show. If you want to experience intensity, I guarantee this will do the trick.
Right alongside that, I've been knee deep in the relaunch of TBW, what I affectionately refer to as our "100 year old startup." Inside our core, we knew we were relevant, but the organization wasn't living up to that. Back in June, we asked our membership for permission to execute a bold plan of action. After much debate, they agreed. It would require achieving significant change on modest resources, and I've had plenty of "be careful what you wish for" moments (and ensuing late nights) since then. Tomorrow is the big reveal. (If you want a sneak peek, click here, particularly if you're interested in using technology to improve your personal and professional life.)
Layering those two on top of my challenging position at Port Royal and this growing Habit Chef project, it's clear why I was bogged down. The good news is that all of these projects are strongly aligned with my purpose and goals, and we're already building the teams to move us forward. There's still a long way to go, but a major milestone (and a little relief) is in sight.
What's the Plan?
You've probably already noticed the first adjustment. I moved my habit profiles from Sunday to Monday and the podcast to Thursdays. On Wednesdays, I send a special newsletter to the Tribe with big ideas and key resources. I've integrated the KKFM project inside here, too. So, be sure to join if you don't want to miss out. (Plus, it's free, and you get to connect with over 80 awesome people.)
I made a couple changes to my health habits too. After ensuring that every possible medical reason could be eliminated, I started drinking Monster Rehabs again. For mid-day fatigue and improving concentration, nothing else works nearly as well. I may evaluate this decision again when my schedule calms down.
I also went back to full paleo eating without a weekly cheat day. When I'm stressed, moderation doesn't work. Cheat days turn into cheat weeks and cheat months. I've been back on track for almost ten days, and it feels great to be eating intentionally. I'll definitely have some new recipes to share in next month's update.
What About You?
In last week's podcast, I challenged you to pick a focus area and commit for 100 days. (Miss it? Click here to listen in.)
If you start on Wednesday, you'll wrap up on December 20 – a perfect way to close out the year strong. We're even starting a special thread in the Tribe forums to support each other. You in?
——
Photo Credit: DaPuglet