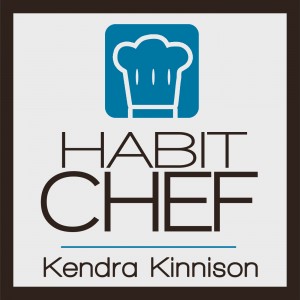 In this episode of The Habit Chef Podcast, we'll talk through the importance of doing what you want to be, and the three simple ways to get started today.

Click here to play the podcast in a new window.
Listen in, and you'll learn:
How you can be anything just by doing the actions
How knowing your why helps you reclaim your urgency
Why you shouldn't buy things to support a new goal
How just trying to take a small step makes a big difference
Resources from this Episode
Join our Group on Lift
Get started with just one click. (Well, two.) Click here to go to our group page on Lift. Then click the button that says "Join Group."
This group of habits was selected to be the foundation of a healthy 20-mile-march, including basics for personal health and productivity.
Personal Health:
Rolling (also called myofascial release, more info)
Flossing
Bible/Prayer/Meditation
Productivity:
Set priorities for your day
Work on Secret Project (this can be whatever your main focus is)
Reading (this can be any type of learning)
Depending our your goals, you can add additional habits to complete your Daily March. For some ideas on which other habits to choose, you can browse the habit profiles to see what other successful people are doing.
Announcements
Join us for #habitchat on Twitter every Wednesday at Noon CST. (That's 1pm EST, and 10am PST.)
Subscription Options

If you enjoyed this podcast, please subscribe on your favorite platform so you'll never miss an episode.
Click here to subscribe in iTunes.
You can also add us a Favorite on Stitcher.
Your Feedback
Do you have a suggestion or an idea for a show? Please email me at kk [at] habitchef [dot] com. I'd love to hear from you!
Want an easy way to share this with your friends? Click here to tweet your support.
Also, if you're enjoying the show, please consider rating it in iTunes and leaving a short written review. Those are incredibly important for helping others discover it when they search.