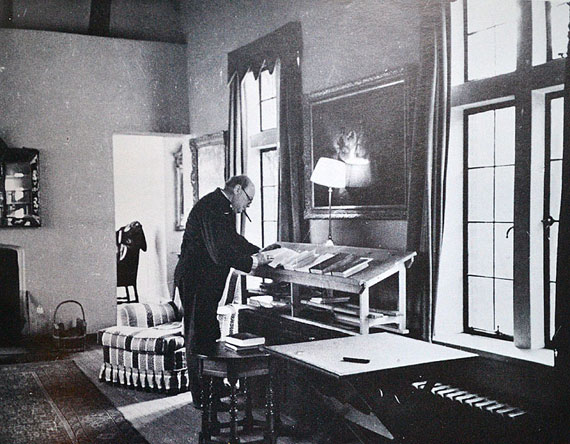 From Winston Churchill (seen above) to Thomas Jefferson and Ernest Hemingway, plenty of historical figures were fond of standing desks.
Based on a slew of current research about the negative health impacts of sitting, standing desks are making a comeback. There are also simple and inexpensive options for getting started, and I thought it would be fun to share them with you since several readers are giving it a try.
Let's start with a great overview of standing desk ergonomics from Tinkering Monkey.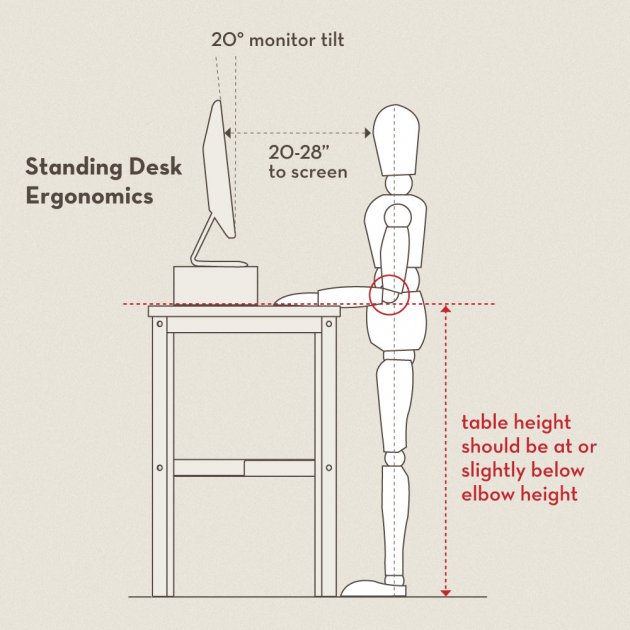 Since the goal is simply extra height, there are all sorts of creative ways to raise your workstation.
Communications architect Thelma Bowlen shared on Twitter how she started with boxes and then added a shelf.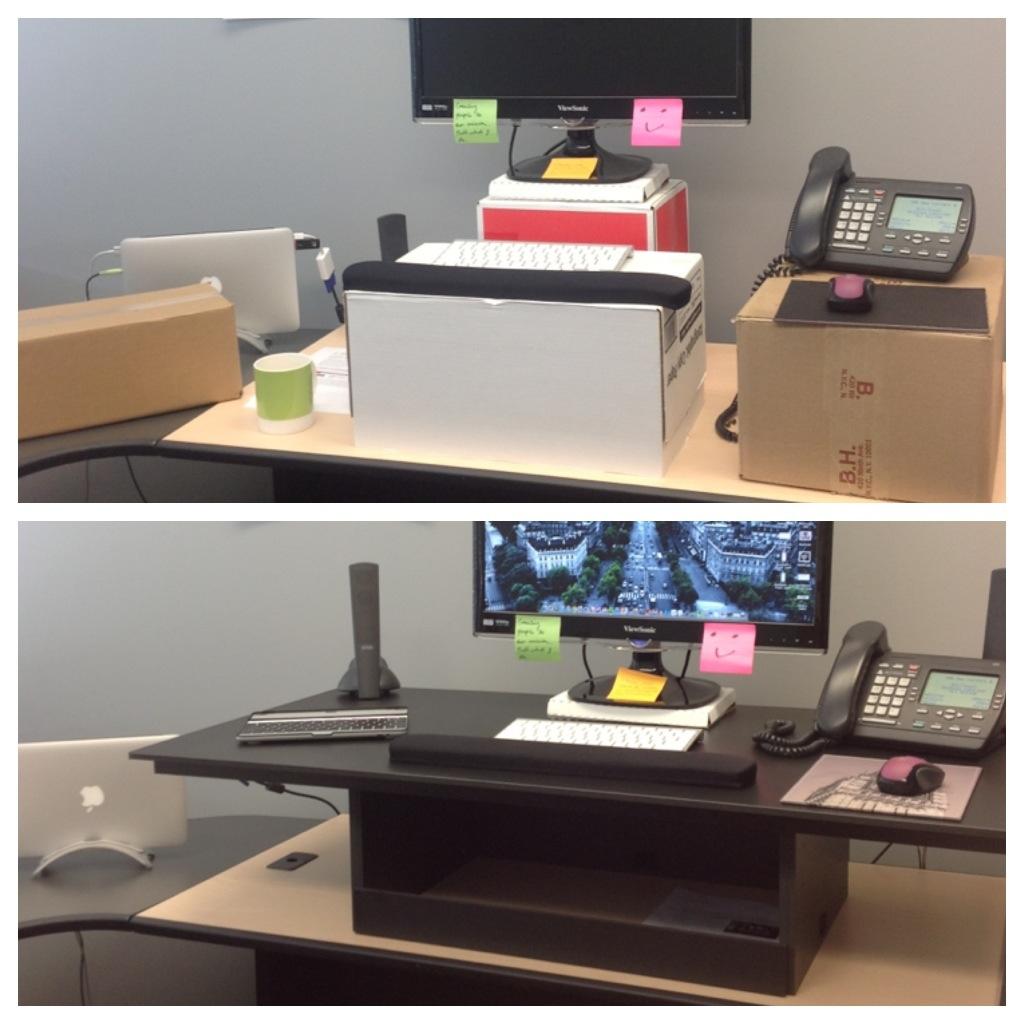 Marco Arment even used Coke Cans because they were the perfect height, assuring us that he didn't drink them. 😉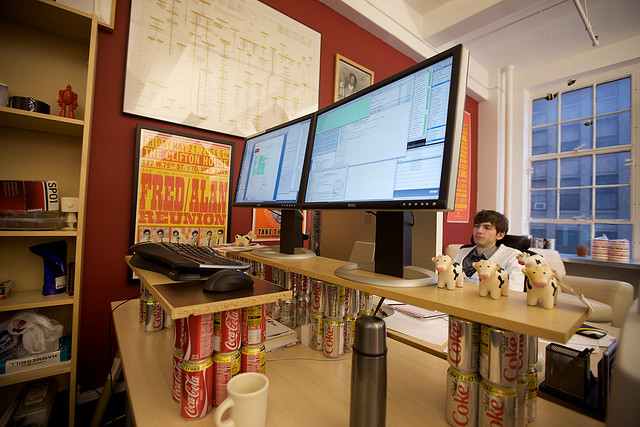 You can use these as inspiration to design your own, or give one of these pre-designed options a try.
Online retailer Staand Up Desk offers affordable risers for your keyboard and monitor.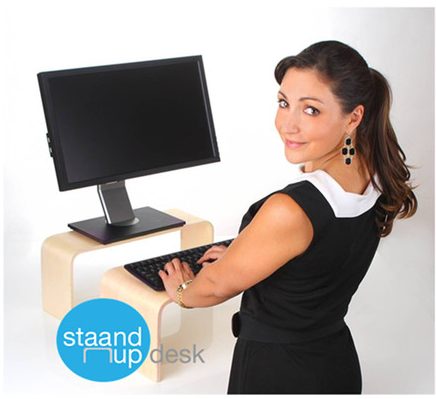 Or, the folks at Customer.io developed the Standesk 2200 from $22 of Ikea parts. They even put together an instruction manual so you can build yours.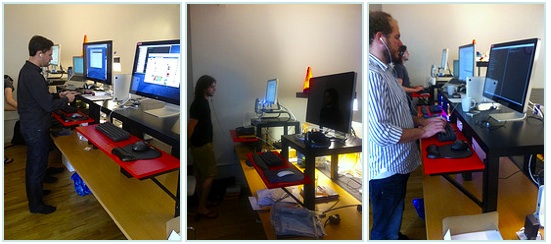 And if you're interested, here's my current setup. The design is very simple. The base consists of two Omar shelving units, and the top is a Vika Amon table top. The total cost is less than $125 from Ikea.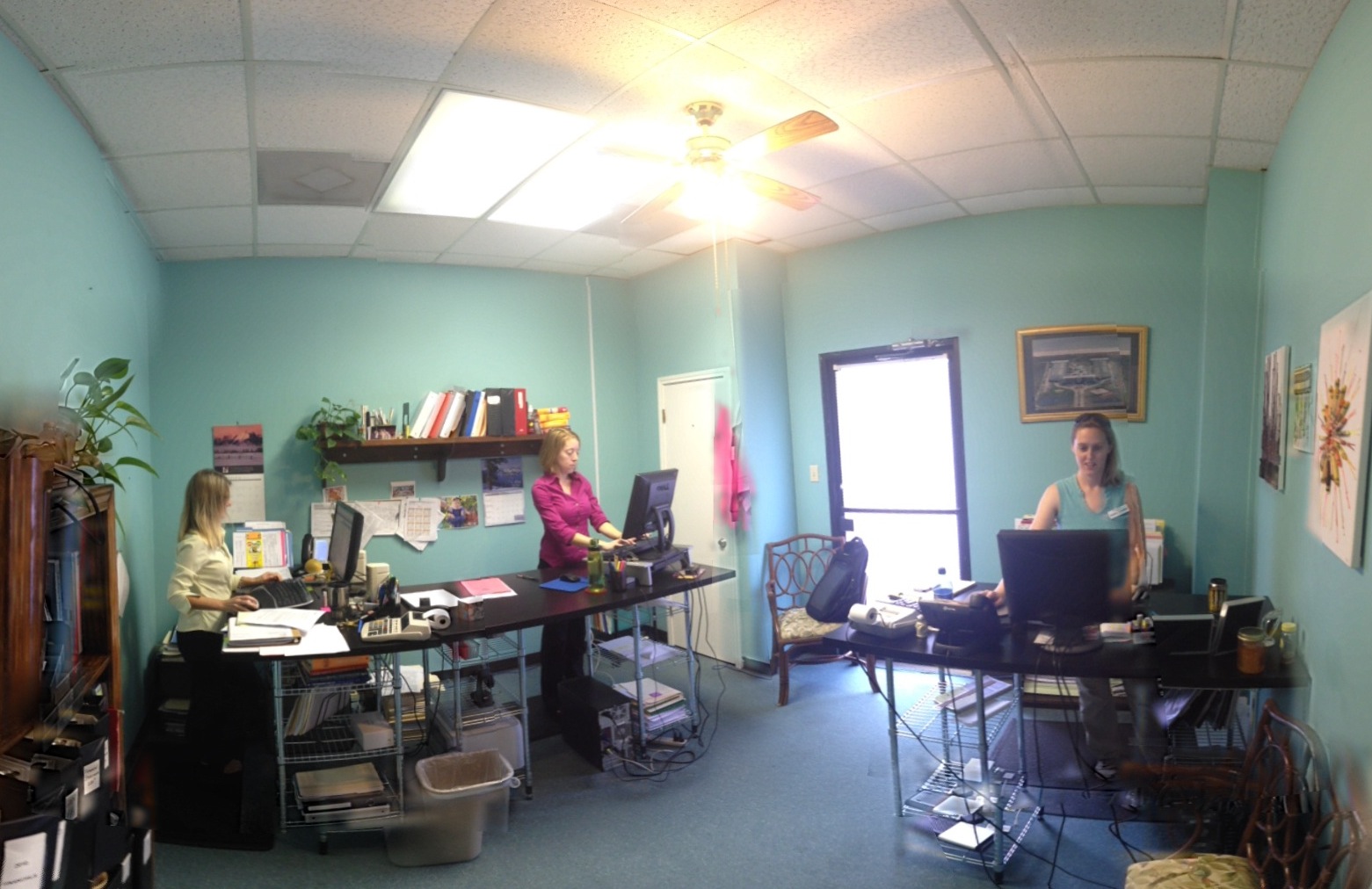 If you're looking for something fancier, UpDesk has some nifty options that give you the flexibility to sit and stand as you like. The Ninja Standing Desk is also a new option for travelers, contractors, and anyone tight on space.
I'd love to know what you think. Are you planning to try a standing desk? If so, what kind of setup? Click here to share your ideas in the comments.