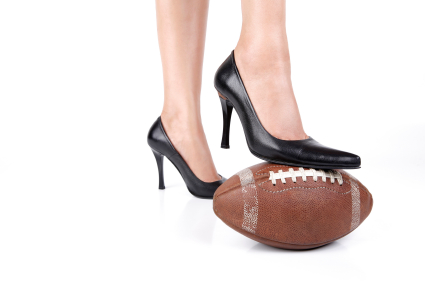 Count me as a member of Team Tebow. I'm a fan, and I've certainly enjoyed the last few weeks of improbable victories.
He's certainly made football more exciting and provided an excellent role model for living out the Christian faith. But there's more we can learn from his example. And I think the lessons translate to more than the football field.
Here's what Tim Tebow can teach us about business:
1. Be patient, and be prepared.
In high school, college, and the NFL, Tebow arrived as the underdog, frequently facing criticism for not fitting the standard mold. Too big. Not fast enough. Odd throwing motion. Renowned analyst Mel Kiper even said that he didn't have the "intangibles" needed to succeed in the NFL. Starting a business is often very similar. The situation is rarely perfect, and there's usually plenty of people ready to tell you why you won't succeed.
In these situations, lots of folks (including me at times) choose to complain about how hard or unfair it is. Refusing to take that road, Tebow gave us the map for a much healthier alternative.
He arrives at the practice facility at 5:45 a.m. to lift weights before meetings, and doesn't leave until about 8:30 p.m. When the players run suicide sprints after practice, Tebow finishes first every time. He is always the last player off the field.
– excerpted from the Palm Beach Post
2. For leaders, authenticity and consistency matter.
Few of us face a level of scrutiny anywhere near Tebow's, but it is important for us to note that others are likely watching to see if our deeds match our words.
Are we faking it? Or are we the same person at the microphone and behind closed doors?
He doesn't try to be anything more than what he is. And he walks around here and he's comfortable in his own skin, and you can tell that. Like I said, there's nothing fake about him. He's not trying to be something that he's not. And he's just being himself.
– teammate Eddie Royal
3. Never, ever give up.
Down 10 with 4 minutes to go. Failures in the previous 11 possessions. Many would have given up, deciding victory was out of reach. Tebow and the Broncos did not, earning their 6th straight win.
I've said similar experiences in launching online products, and it's very tempting to throw in the towel. Failing over and over again is painful. But it can also be powerful feedback, helping us to eliminate ineffective options and learn more about our obstacles.
"I think, referring to that last drive, I think it was just a bunch of guys that kept fighting that had been knocked down a bunch of times but continued to get back up. I'm just so proud of those guys, for their resiliency, their patience and their determination."
– Tebow, after the Jets game
4. Pray and give thanks in every situation.
Tebow reminds us that God will accompany us anywhere we're willing to invite him, whether it's the locker room or the board room. If he's not with us in a particular situation, it's because we turned away. He's available on the sideline and in the sales call. We can pray whether those around us are celebrating, suffering, or just going about the busyness of their day.
Call it "Tebowing" if it you'd like.
I'm thankful to have a leader like Tebow that shows us how to bring the Bible to life.
Who else do you use as a role model? I'd love to hear about your mentors in the comments.