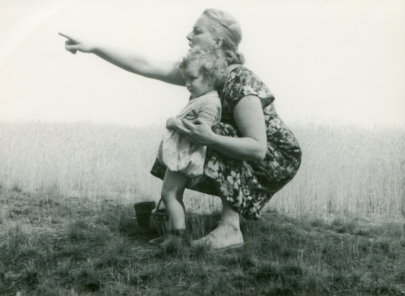 Gandhi told us to "be the change you want to see." John Maxwell teaches us that the first act of leadership is to start with yourself.
As a leader, if I can get victory over myself, if I can fix John Maxwell, the odds are high I can help fix others. If I can't fix myself, the odds are high I will never be able to add value to and help others.
I thought I understood that.
Then . . .
On September 4, Whitney Johnson tweeted a line as powerful as any I've ever read.
Imagine who you want your kids to become. Be that.
Yesterday, Brene Brown shared a similar Carl Jung quote.
The greatest burden a child must bear is
the unlived life of the parents.
I've been studying leadership for years, but it wasn't until I viewed it through the lens of parenting that I understood this principle.
We can't lead anyone to the mountaintop unless we've already been there.
This is true for our children, our employees, or anyone we love.
If there's a mountain we're not willing to climb or a giant we're not willing to face, we're simply passing it on to the next generation.
Thinking about that stopped me in my tracks.
Do I live the life I want for my daughter?
Am I setting her up for a battle with any giants I won't face?
What mountains will she have to climb alone?
Ouch.
That gives my "what if" thinking a whole new life.
What if I don't learn to live healthy?
She'll have to figure it out on her own.
What if I don't make saving and tithing a habit?
She'll have to start that cycle from scratch.
What if I don't figure out how to stay organized and manage information overload?
She won't see the tidal wave coming until it hits her.
What if I don't develop thriving relationships?
She'll have to learn what being a true friend means from trial and error.
What if I don't learn to manage my anger, depression, and stress?
She'll have to find the resources for that on her own too.
What if I don't follow my dreams?
She'll have to look somewhere else to find the courage to follow hers.
 ——
For God did not give us a spirit of timidity, but a spirit of power, of love and of self-discipline. 2 Timothy 1:7