Back for my sophomore trip, it's hard to believe it's been a year since my first visit to SXSW.
Holly and I couldn't have dreamed that we would attend one session that would forever change the direction of our company, Neovia Solutions. When we walked out of Chris Brogan & Julien Smith's session, we knew we needed to change. We were going to give it all away. Everything we knew, everything we were good at it, we were gonna share it with anyone and everyone who would listen. And we have been ever since.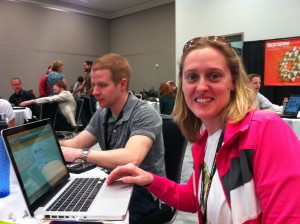 We'll be on the lookout for other two-by-four across the forehead insights, our favorite online friends, and delicious food. If you'd like to live vicariously through us, be sure to follow along on Twitter.
And my awesome housemates for this adventure: