I'm claiming the word below thanks to a fabulous article from Danielle LaPorte about striking 'overwhelmed' from our vocabulary. She's absolutely right. (And her timing couldn't be any better either.)
Whelmed: Not at full capacity, rather, full of capacity.
But there's a delicate balance to it. You have to be prepared and purposeful, yet ready to go with the flow.
I think I stumbled upon this by accident today.
I spent the first few hours of this morning drowning in anxiety before I reached for my system. Then I realized that I was prepared.
My body was healthy. My mind was alert. My action lists were updated.
I'd filled the tube and needed to be comfortable being squeezed.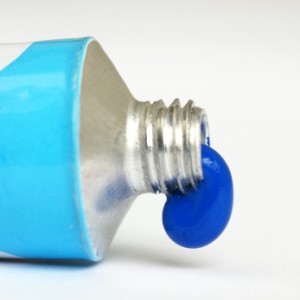 I needed to take the top off and choose to be whelmed.
The first turn was a little scary, but I'm glad I did.
——
What about you? Are you ready to be squeezed?