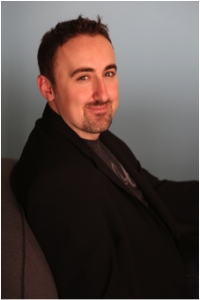 In this episode, I'm delighted to share a conversation with LIFT App CEO and Co-Founder, Tony Stubblebine. He'll share powerful insights on behavior design and how you can apply those principles in your own life. In particular, Tony explains the science behind why resolutions don't last, and where you can focus instead that will have a lasting impact.

You'll hear how Tony and his team have masterfully taken the best research concepts and applied them to science and technology to create a resource that is simply life-changing.

Click here to play the podcast in a new window.
Listen in, and you'll learn:
Why behavior design is so important
How BJ Fogg's B=MAT framework can be applied
Why New Year's resolutions usually don't work
What proven steps you can take to make changes that stick
Click here to visit Lift's How to Meditate page with free guided meditations.
Subscription Options

If you enjoyed this podcast, please subscribe on your favorite platform so you'll never miss an episode.
Click here to subscribe in iTunes.
You can also add us a Favorite on Stitcher.
Your Feedback
Do you have a suggestion or an idea for a show? Please email me at kk [at] habitchef [dot] com. I'd love to hear from you!
Want an easy way to share this with your friends? Click here to tweet your support.
Also, if you're enjoying the show, please consider rating it in iTunes and leaving a short written review. Those are incredibly important for helping others discover it when they search.