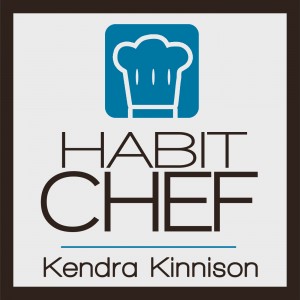 In this episode of The Habit Chef Podcast, I'll share an interview with Matt Kress about developing solid habits for building healthy relationships. Like me, if you've ever felt awkward at a conference or weren't sure how to follow up with someone you met, this episode is just for you.

Click here to play the podcast in a new window.
Listen in, and you'll learn:
How we can use habits to help us connect with people
Which simple action is the most effective habit for building relationships
How free tools can help us keep track of useful and interesting articles
Why preparing and connecting before a conference is helpful
What to do after a conference to build strong relationships
Notes from this Episode:
The Most Basic Habit: Reach out to one person each day.
Focus on being useful and interesting.
When you do make a request, be direct and clear.
Share relevant articles by organizing them with Pocket.
Get reminders of who you should contact by tracking them with Relate.ly.
Make the most of conferences and events by having a strategy.
Pre-conference: Decide who you want to meet and reach out before the event.
During: Use your research to start relevant conversations and ask "who else should I meet?"
After: Stay in contact every 3-4 days for the next 3 weeks to solidify the relationship.
For more specifics, download Matt's free Conference Cheat Sheet.
Announcements
Check out the AllAroundJoe Podcast for top-notch fitness and nutrition advice.
Join us for #habitchat on Twitter every Wednesday at Noon CST. (That's 1pm EST, and 10am PST.) Curious how it works? I explain it all here.
And be sure to Join the Tribe for all the latest updates and resources.
Subscription Options

If you enjoyed this podcast, please subscribe on your favorite platform so you'll never miss an episode.
Click here to subscribe in iTunes.
You can also add us a Favorite on Stitcher.
Your Feedback
Do you have a suggestion or an idea for a show? Please email me at kk [at] habitchef [dot] com. I'd love to hear from you!
Want an easy way to share this with your friends? Click here to tweet your support.
Also, if you're enjoying the show, please consider rating it in iTunes and leaving a short written review. Those are incredibly important for helping others discover it when they search.