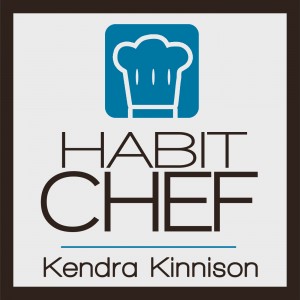 We've all heard the  joke that when women are stressed, we either eat or go shopping. I definitely do more of the former, but if you prefer the latter, today's episode is just for you. Today my good friend Julie Shuttlesworth will share show how we can shop smarter and save lots of money in the process.

Click here to play the podcast in a new window.
Listen in, and you'll learn:
How to quickly raise our awareness about shopping
How to make simple shifts to save money
Why the myths of the hoarder and full-time shopper are false
How to save money on big-ticket items
Key Insights from this Episode:
Julie, tells us in general how this works.
"It's just about taking our blinders off." We all have a tendency, particularly at the grocery store, to walk in and take the exact same path and grab the same items each week without paying attention. If we would just kind of turn our brains back on while we shop, it can save a lot of money.
What's one example of a shift in behavior that we can make that will have a high impact on our savings?
Julie explains that we have a tendency to fall into brand loyalties. "We grab the same laundry detergent, the same dishwashing detergent, the same soft drinks, the same everything week after week but we don't even look to see that the price of the dish soap next to the one we grabbed was half the price." We have to be willing to try another brand. Julie saves, on average, 30-40% on her grocery bills.
So that's one of the big myths – that you have to have a spare bedroom for your stockpile and you have to buy enough toilet paper for ten years to see savings. You only look a few weeks ahead?
Julie looks at shopping for the next six to nine weeks on normal things but items that are one sale every week like toothpaste don't need to purchased in bulk. When it comes to seasonal items that are only sale at certain times of the year, she may purchase up to six months worth.
Other than abandoning brand loyalty and comparing prices, what else has a high impact?
Julie gives an example of her most recent cereal savings and tells us that a lot of it is matching deals and pairing a sale at the store with a manufacturer coupon or a store coupon that will maximize your savings. She also breaks the myth of shopping at the day old bread company all the time and explains that shopping at different stores and buying whats on sale at that store that week is a powerful tool in savings. Even stores like CVS and Walgreens can provide great deals if you cherry-pick.
How much time per week do you spend on being more strategic in your family's shopping?
The process for a normal couponer or deal-shopper may take around an extra hour or hour and a half each week but is easily done while watching a TV show or football game and those savings are worth that time. Julie stresses that organization is key when it comes to using these methods to save money.
What about big ticket items?
Julie suggests keeping an eye on groupon.com and livingsocial.com to see great deals on things like haircuts, massages, restaurants, really just things that you normally don't get sales on. She also mentions price-comparison shopping at websites like ebates.com and retailmenot.com to find discount codes for online shopping. She also suggests to walk in with cash when buying big ticket items like furniture. "You walk into a store with a stack of $100 bills, and you're gonna get a much better price that if you're asking what your monthly payments will be." She goes onto explain how our brains are programmed to believe we have to go to Best Buy or Lowe's to get the newest and best, but Craigslist even holds really great deals on great items.
So it's really about being more creative, being aware of the different options you have – whether you're talking about everyday household stuff or your big ticket items. Any other things that you think the audience should know?
"My overlying philosophy is that this is all about opportunity costs." Yes, it takes extra time to do these things but the fact that you're saving your family money and can do better financially just by taking these steps makes it worth it. "It works well for getting out of debt, which is what we're focused on at the moment."
To learn more from Julie, visit her Facebook Page.
Announcements
Join us for #habitchat on Twitter every Wednesday at Noon CST. (That's 1pm EST, and 10am PST.) Curious how it works? I explain it all here.
And be sure to Join the Tribe for all the latest updates and resources.
Subscription Options

If you enjoyed this podcast, please subscribe on your favorite platform so you'll never miss an episode.
Click here to subscribe in iTunes.
You can also add us a Favorite on Stitcher.
Your Feedback
Do you have a suggestion or an idea for a show? Please email me at kk [at] habitchef [dot] com. I'd love to hear from you!
Want an easy way to share this with your friends? Click here to tweet your support.
Also, if you're enjoying the show, please consider rating it in iTunes and leaving a short written review. Those are incredibly important for helping others discover it when they search.