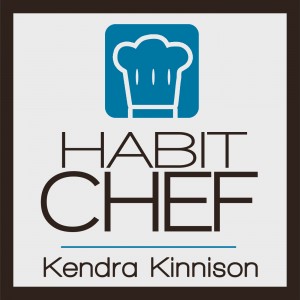 In this episode of The Habit Chef Podcast, I'll share 3 preemptive measures, 3 processing tactics, and 3 advanced strategies for mastering your email and getting to Inbox Zero. Plus, your teams will work better, and you'll accomplish more of your goals.

Click here to play the podcast in a new window.
Listen in, and you'll learn:
Why there's an inverse relationship between email and productivity
Why email causes us so much stress
Which three proactive habits will eliminate most unnecessary email
Which three processing habits will help you organize your important communications
Which three strategies will improve your leadership and help you achieve your goals
Notes from this Episode:
Using Email to Build Relationships
Matt Kress, Relate.ly
Step One – 3 Preemptive Strikes
1. Schedule team meetings or conference calls at least weekly.
2. Quit using email as your to-do list. (Try Remember the Milk.)
3. Unsubscribe liberally.
Step Two – 3 Processing Tactics
1. Use multiple inboxes and filters to sort and group your messages.
3. Don't play email ping-pong and reply simply to confirm receipt.
Step Three – 3 Advanced Strategies
1. Use batching.
2. Don't check your email when you can't act.
3. Empower others.
Announcements
Join us for #habitchat on Twitter every Wednesday at Noon CST. (That's 1pm EST, and 10am PST.) Curious how it works? I explain it all here.
And be sure to Join the Tribe for all the latest updates and resources.
Subscription Options

If you enjoyed this podcast, please subscribe on your favorite platform so you'll never miss an episode.
Click here to subscribe in iTunes.
You can also add us a Favorite on Stitcher.
Your Feedback
Do you have a suggestion or an idea for a show? Please email me at kk [at] habitchef [dot] com. I'd love to hear from you!
Want an easy way to share this with your friends? Click here to tweet your support.
Also, if you're enjoying the show, please consider rating it in iTunes and leaving a short written review. Those are incredibly important for helping others discover it when they search.