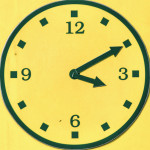 As a leader, one of the most important benefits we can give our teams is to be organized and intentional. It's also one of the best feelings we can give ourselves.
After coaching dozens of leaders, I'm convinced the best place to start is with our time. Once we master it, we can achieve anything. And without having it under control, little feels possible. As Annie Dillard says, "How we spend our days is, of course, how we spend our lives."
Based on an exercise I learned from Michael Hyatt, the key is to design a template for your week. Here are the steps to create one for your life.